Oh Fructose is a redesign project for Hi-Fructose Magazine, a quarterly printed contemporary art magazine. I focused on filling the gap between the mission of this magazine and its conservative visual language.

With its new brand identity, Oh Fructose is ready to deliver even more distinguished and cutting-edge media and sweeten the understanding of contemporary art to provide candy for both eyes and the brains.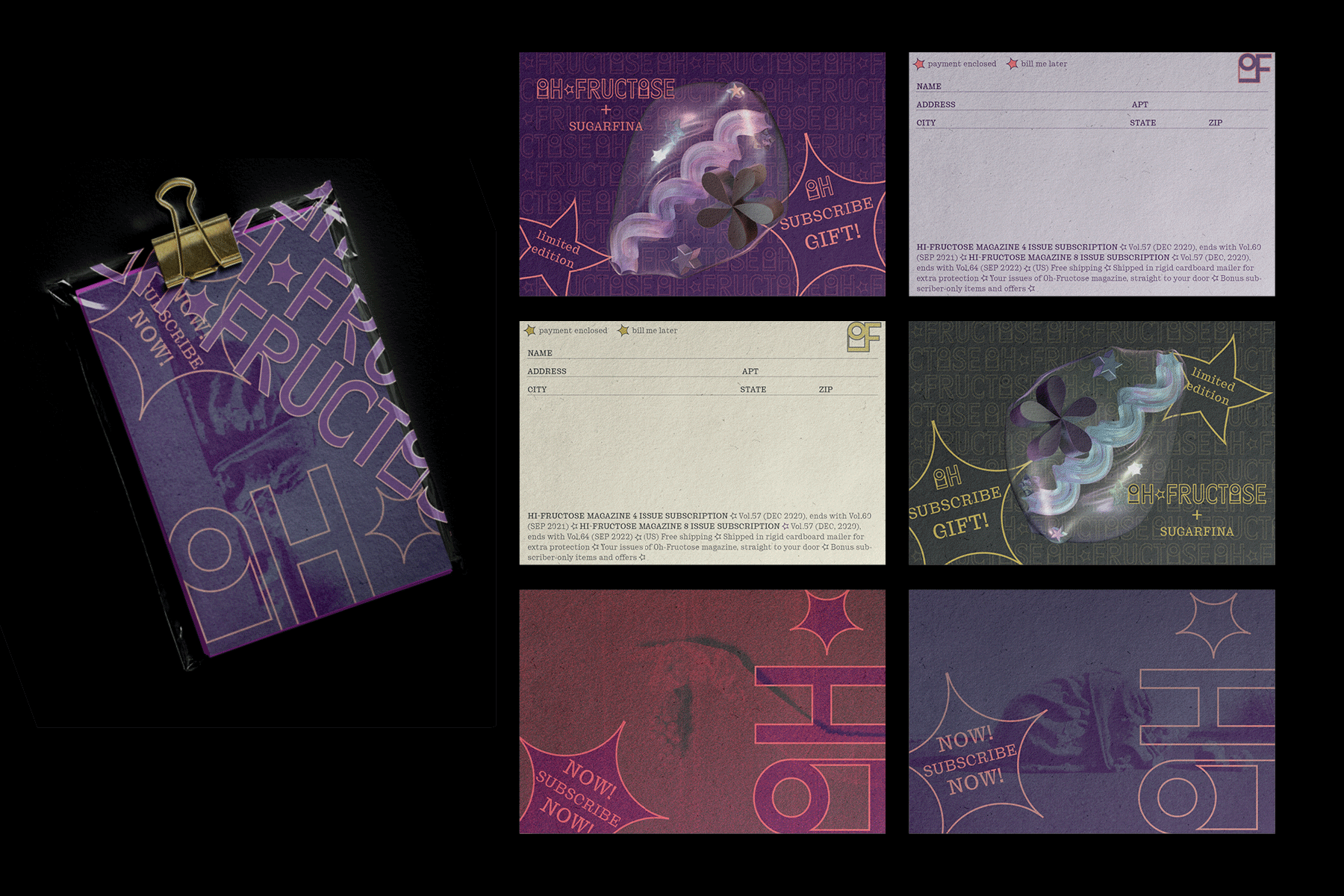 First Issue
Art Without Art
The concept of postmodernism has changed. Self-taught artists and new media, including street art and web art, were all accepted by the art world. This issue features nontraditional arts in the age of populism and the internet.
Website Design
A similar typographic layout as the physical magazine was applied to the website and designed as a digital editorial.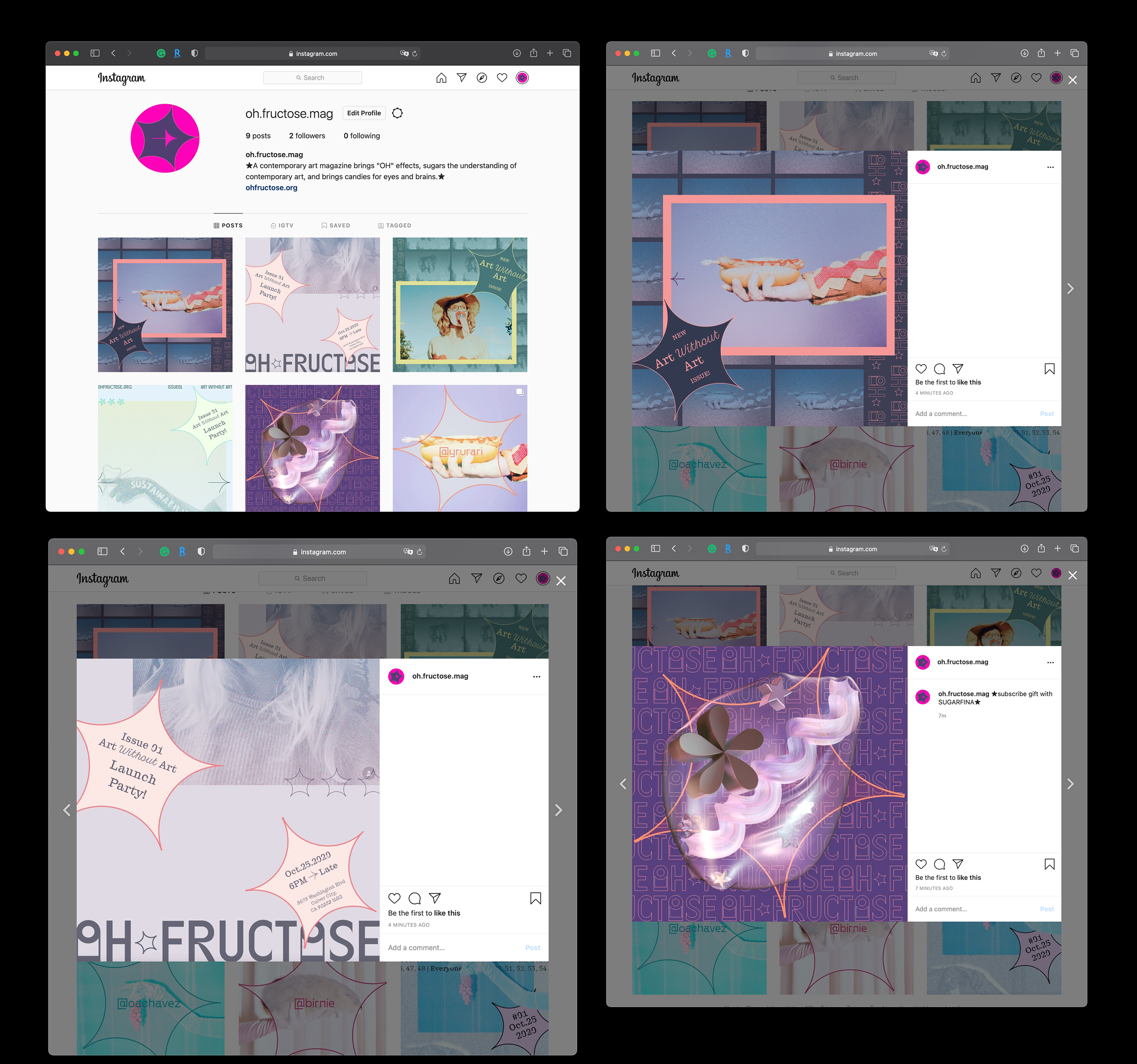 ---
@2021 Yanwen Hang.

All Rights Reserved.